RainbowTouches Streetwear Factory Advantage

Rainbow Touches Year
15 years garment poduction experience, 9 years export experience.

Factory Area
5,000㎡

Main products
Shirts & vests/ hoodies & sweatshirt / shorts / trousers / jackets / coats, etc.
Monthly New Designs
900 styles

Monthly Produce
110k pcs. Produced 163 styles bulk orders one month
Ability
Good at knitted/woven clothing.

Certification
SGS/Intertek/BSCI.

Workers
100+, 8 papermakers with 25 years experience,providing 900styles new designs per month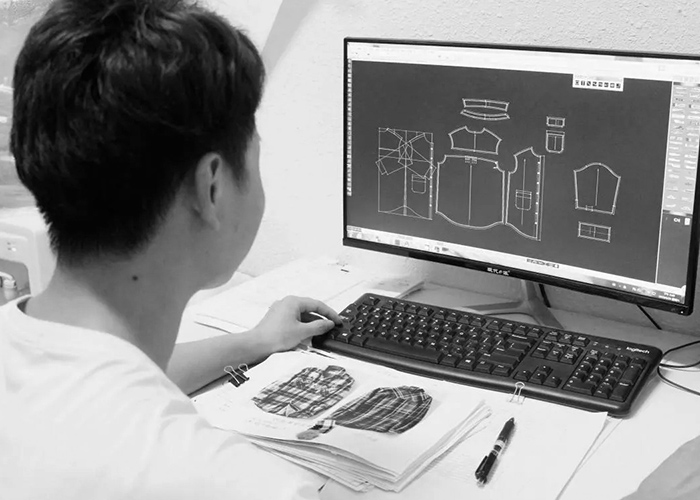 Design Team
We have our design team:6 graphic artist-designers are well aware of different kinds of printing way12-15 sample makers with 5-10 years of clothing experienceSuper design manager and professional design assistant
Visit the Streetwear Clothing Factory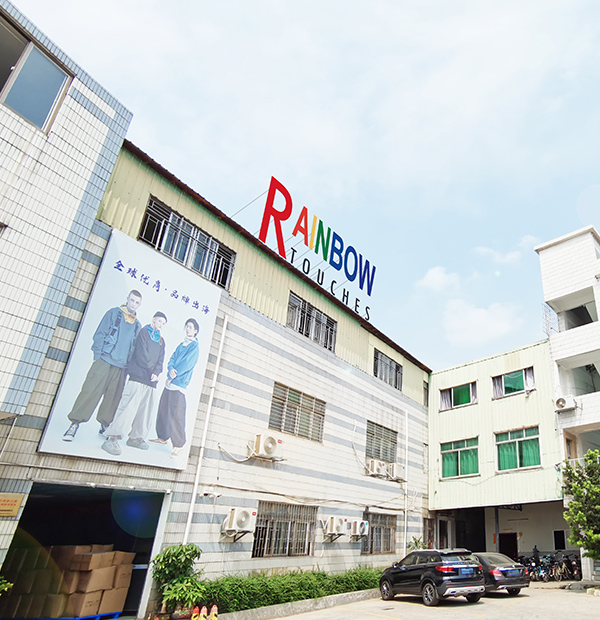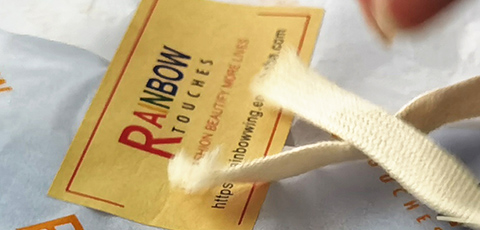 Guangdong Factory
Specializes in all kinds of knitted products and the workmanships of embroidery, printing, acid washing, tie dye and so on. Accept print and washed test before shipment
Can provide custom material for environmental protection Material passed by GRS certification Full name: Global recycled standard Some goods in stock can offer ready to ship services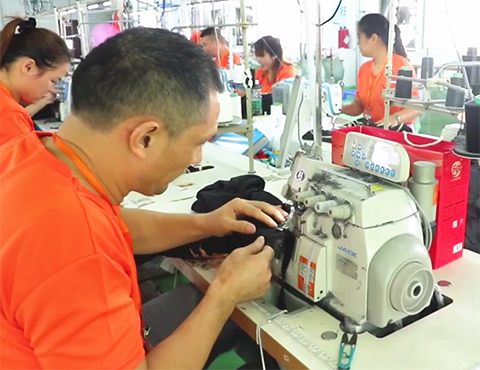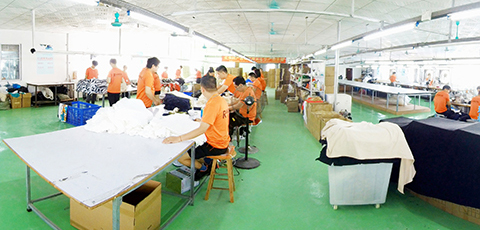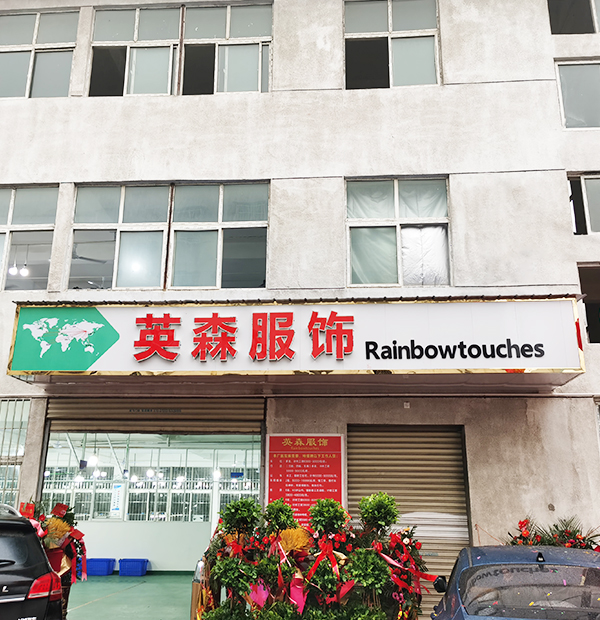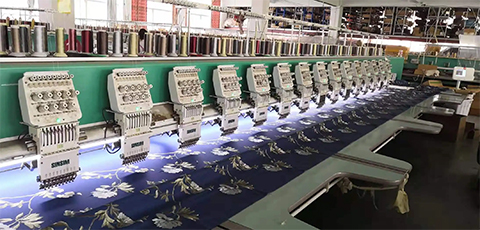 Hubei Factory
In order to expand business and serve better for customers, we has established a branch in Hubei Province. Yingcheng Yingsen Garment Co.,Ltd.,which starting work on December 11, 2021.
Factory Area: 3600㎡
Monthly Produce: 55k pcs
Workers: 60+
Major Technique: Specializes in woven products, such as: jackets, coats, cargo pants.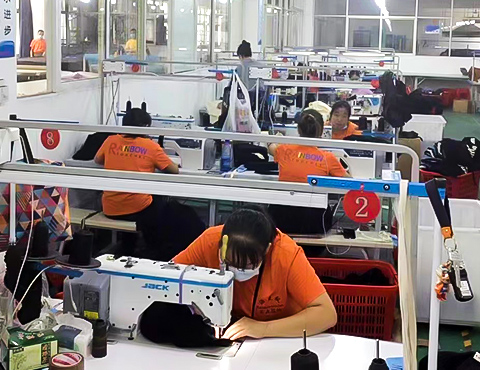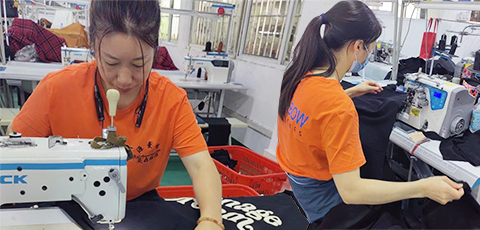 Factory Production Process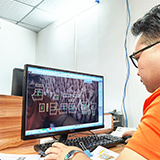 Paper Pattern
1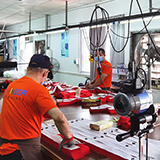 Cutting
2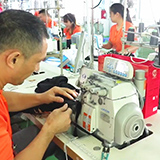 Sewing
3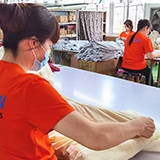 Inspection
4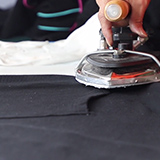 Ironing
5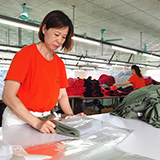 Inner Packing
6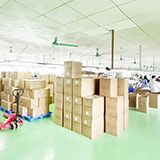 Outer Packing
7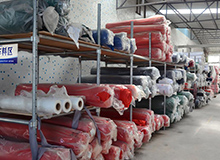 Fabric Inspection Area
1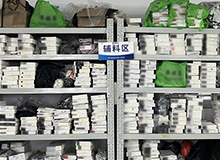 Accessories Area
2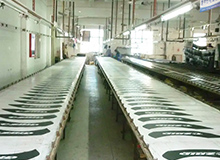 Cutting Printing InspectionArea
3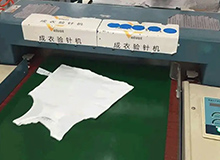 Needle Testing Machine Placement Area
4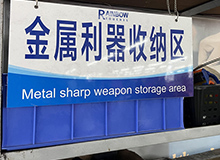 Metal Sharp Weapon Storage Area
5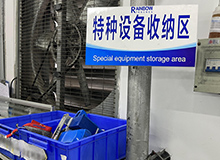 Special Equipment Storage Area
6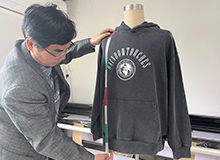 Product Measurements
7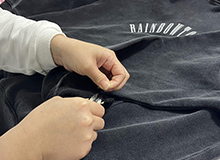 Checking Threads
8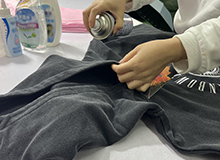 Decontamination Area
9
Packing Area
10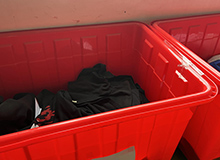 Unqualified Area
11

Streetwear Clothing Manufacturer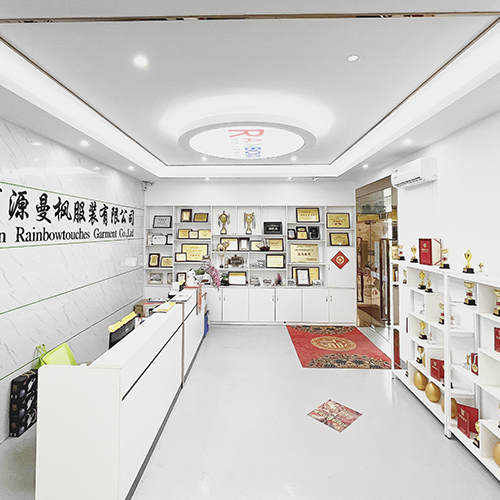 RainbowTouches Streetwear Manufacturer
Dongguan Rainbow Touches Garment Co., Ltd. is an industrial and trade garment export enterprise located in Humen Town, Dongguan City, Guangdong Province. Founded in 2013, the company mainly produces and sells casual men's and women's clothing, street fashion brands and sportswear, with brand characteristics of leisure, avant-garde, comfort and fashion.
The company has 9 years of experience in foreign trade and exports. It focuses on the European, American and Oceania markets and is exported to the United States, Canada, Germany, the United Kingdom, Australia, New Zealand and other countries In more than 30 countries and regions, it has been widely recognized and unanimously praised by customers, and has good cooperative relations with many world-class brand customers.
Since its establishment, the company has adopted the management principle of "attitude determines everything, details determine success or failure" to spur our employees, strengthen internal training, unify the level of thinking, improve the professional skills of employees, and create more value for customers, partners and society.
2013

Founded in 2013
30

Export to More Than 30 Countries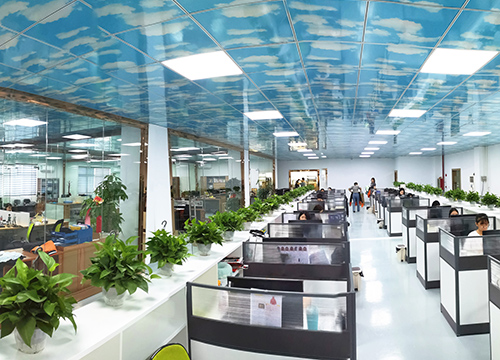 Office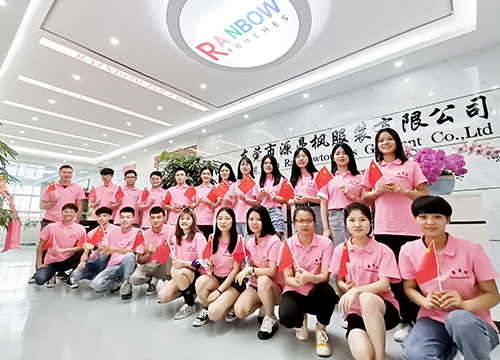 Team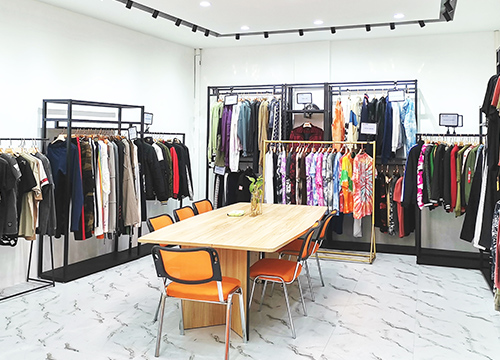 Showroom
1
All Private Label & 100% customized
Providing original designs per week
Providing Magazine per 3 months
2
We accept SMALL ORDER to check quality & support OEM DESIGNS
After sales service: reply in 24hrs, and offer solutions within 7days
3
SGS testing for fabric and print
Professional Washing testing before mass production
3 testing process during production( fabric testing / workmanship checking / QC inspection)
Accepting the 3rd party inspection
4
Stock products without logos: deliveryin 24hrs
Stock product+custom logos: delivery in 3 days
Simple styles: delivery in 7 days
Styles with 2-3 different workmanship: in 2 weeks
5
Match fabric and process according to customer design
Provide price scheme and production schedule according to customer demands
Professional team provides design services to help you realize the design concept
6
Follow the fashion trend and provide the latest workmanship and fabrics
Give priority to our new design and new products
Provide promotional materials: product pictures, promotional videos, magazines and manuals, etc
7
VIP team service, matching special template making worker, sample sewing worker, merchandisers and production staffs
After sales investigation, tracking customer order feedback and improving service
The team keeps reviewing with customers, and establishes a customer private board of directors through email and video conference
Analyze customer's hot-sale products according to the market, help customers make purchase and sales plans

Name:

Sina Lee
Tel:

0086-13423110605
0086-0769-81519190
WhatsApp
Address:

Floor 2, No. 6, Jiaoyu 2nd Road, Chigang, Humen Town, Dongguan, Guangdong, China