Production Schedule
The purpose of charging a sample fee is to ensure a smooth customization process, provide good-quality streetwear apparel, and avoid resource wastage. By doing so, we are better able to meet our customers' needs and deliver professional services in the custom clothing industry.
Step1
Order Confirmation:
Within 1-2 business days after you confirm your order, we will send an order confirmation email that includes your order details and the estimated production start date.
Step2
Production Preparation
Within 2-3 business days after order confirmation, we will prepare the materials and processes required for production. This stage involves fabric procurement, pattern making, and process preparation.
Step3
Production
The production time for custom apparel varies depending on the order size and complexity. Generally, the production cycle is 10-15 business days. We meticulously craft each garment to ensure quality and attention to detail according to your requirements.
Step4
Quality Inspection and Packaging
After production is completed, we conduct rigorous quality inspections on each garment to meet high standards. Subsequently, the garments are carefully packaged to ensure their safe transportation.
Step5
Shipping Notification
Once your custom apparel is ready for shipment, we will send a shipping notification email along with relevant logistics tracking information.
Rainbow Touches sales service team will send you order status and production progress update information by email, SMS or online notification according to the agreed time frame. Chart for reference:
Actual production time may be influenced by order volume, seasonal demand, and special requirements. We will make every effort to complete your custom apparel within a reasonable timeframe.
FAQ
FAQ provide convenient self-service support, allowing you to get timely answers without additional contact with our customer service team.
How to check my order status and production progress?
Regular update notification: We will send you order status and production progress update information by email, SMS or online notification according to the agreed time frame.
Customer Service Team Contact: If you need to check the status of your order instantly or have any questions, please feel free to contact the service team who serve you, they will provide you with detailed information and support.
How long has my order been confirmed? When can production start?
After the order is confirmed, we will arrange the production as soon as possible. Usually, some preparatory work will be done before production, such as checking order details, preparing materials, etc. The specific production start time will vary according to the order type and current production status, you can check the order status with the service team to get accurate information.
My order has exceeded the estimated completion date, and there is a delay, what should you do?
We are sorry for the inconvenience caused to you. Production delays may be caused by various factors, such as increased order volume during peak periods, raw material supply issues, etc. We will try our best to resolve the delay and speed up the production schedule. If there is a delay, we will notify you in time so that you can keep abreast of the situation.
Do you provide international shipping and tracking service? How to check the logistics information of my order?
Yes, we provide international shipping service and will provide you with logistics information. Once your order is shipped, we will provide detailed information such as the name of the shipping company, shipping method, and order tracking link, so that you can keep track of the logistics status and estimated time of arrival of your order.
Who should I contact if there are any questions or complaints about the order or production?
If you have any questions, concerns or complaints, it is recommended that you contact the business team that serves you directly, or you can get in touch with our customer service team through the contact information provided on our official website. We will reply to your inquiry as soon as possible and make sure your problem is properly handled.
Do you provide return and exchange services? How to deal with after-sales problems?
Yes, we provide return and exchange service. If the goods you received have quality problems or do not meet your customized requirements, please contact us as soon as possible and provide relevant photos and detailed descriptions. We will evaluate your situation and provide you with instructions for return or exchange.
Hope the answers to the above frequently asked questions can help you solve them. For more frequently asked questions about cooperation, please click to the .
FAQ page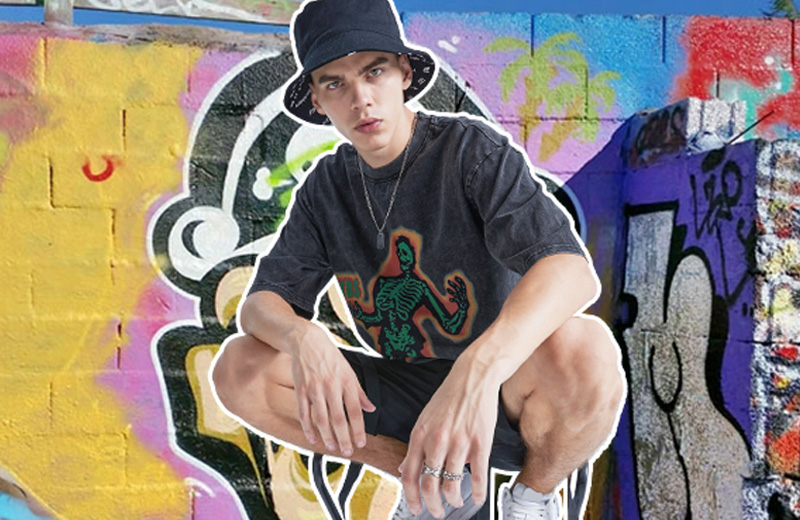 Customizing a sample is the best way to understand our product! We recommend you order a custom sample to experience our quality and fit. Custom samples allow you to feel the fabric, assess the cut and comfort, and make adjustments to perfectly match your needs. Don't hesitate, to collaborate with our team to create a custom sample! If you have any questions, please contact our customer service team. We look forward to establishing a long-term partnership with you!
Rainbow Touches with over 15 year clothing manufacturing experiences, providing one-stop private label custom knitted and woven garments service.
Strearwear is not just clothes, it reflects a culture of individuality. Warm welcome purchasing manager, individual clothing brand owners & designers, and wholesaler, ects. Email us your specific inquiries.

Name:

Sina Lee
Tel:

0086-13423110605
0086-0769-81519190
Email:
WhatsApp:
Skype:
Address:

Floor 2, No. 6, Jiaoyu 2nd Road, Chigang, Humen Town, Dongguan, Guangdong, China