Rainbow Touches Supply Chain Management
As a streetwear clothing customization factory, our suppliers cover many aspects such as fabrics, accessories, printing, embroidery, packaging and so on.
Rainbow Touches Supplier Types:
Fabric Supplier

Provides various types of fabrics and textiles.
Accessories Supplier

Offers buttons, zippers, ribbons, and other clothing accessories
Custom Labels and Hang Tags Supplier

Supplies customized labels, hang tags, and packaging labels to enhance brand image and product information display.
Workmanship Supplier

Provides various printing and embroidered techniques and services for apparel.
Packaging Supplier

Offers packaging materials and customized packaging services for garments.
Logistics Partner

Provides freight, transportation, and logistics distribution services.
Provides freight, transportation, and logistics distribution services.

Collaborates with designers and illustrators to provide unique designs and illustrations that meet the requirements of streetwear fashion.
Photographers and Models Agency

Partners with photographers and models agencies for product photography and fashion showcases used in official websites and marketing campaigns.
Marketing Agencies

Collaborates with marketing agencies for brand strategy planning, market research, and brand promotion activities, to enhance the factory's brand awareness and market share.
These supplier types can be further expanded based on the specific needs of the factory and its customers. Expanding the supplier network based on the business requirements will help meet the demands in terms of quality, design, and marketing.
Supplier Evaluation and Selection
Evaluate potential suppliers based on their product quality, supply capacity, production capability, delivery timeliness, and reasonable pricing. Select suppliers that align with the factory's requirements.
Contract Management
Sign formal contracts with suppliers to clarify mutual responsibilities, delivery deadlines, quality standards, payment terms, etc. Ensure transparency and legality in the supplier relationship.
Quality Control
Collaborate with suppliers to establish clear quality standards and requirements, ensuring that supplied materials and products meet the factory's quality standards. Conduct regular quality inspections and sampling tests.
Supply Chain Collaboration
Establish close cooperation with suppliers, strengthen communication and coordination to ensure timely and accurate material supply, avoiding production delays and inventory shortages.
Supplier Performance Evaluation
Regularly assess suppliers' performance, including delivery timeliness, product quality, customer service, etc. Provide feedback to suppliers and improve the collaboration.
Risk Management
Identify and manage potential risks in the supply chain, such as supplier reliability, natural disasters, political factors, etc. Establish alternative suppliers and risk response plans.
Supplier Development
Establish long-term and stable partnerships with suppliers, fostering mutual development and competitiveness. Promote suppliers' technological improvement and innovation capabilities to meet evolving market demands.
The Importance of Supply Chain in the Apparel Industry!
Here is how an optimized supply chain benefits the apparel industry:
Operational Flexibility
Efficient supply chain management means that the operations within the supply chain are being carried out in the most optimum manner possible. Therefore, we will not have to worry about optimizing operations further. When such is the state of our business, we can focus on business development and get a greater degree of operational flexibility since many operations are automated. 
Utilization of Resources
When we manage our supply chain in an efficient manner, it means that we are utilizing your resources to the maximum. Be it the raw materials and inventory, be it the warehousing capacity, be it the packaging and be it the transportation aspect – everything is being managed in an efficient manner. This is also the reason why supply chain management is so highly regarded – because it leads to proper utilization of the business resources and minimizes the chance for wastage. 
Customer Satisfaction
When the customer is getting their product delivery on time, they will not find many reasons to not be happy with the business service. What this will lead to is greater rate of customer satisfaction, and hence, better business prospects. We will be able to grow our apparel business and expand it to more locations.
In the apparel industry, the movement of the raw materials should be on time so that the apparel is made on time and customer demands are also met on time. All of this, including management of resources, the movement of resources from one party to another, and supplying the required resources in the least amount of time and cost possible are the areas that should be worked upon to make apparel supply chain management efficient.
Why Is Supply Chain Management Required in the Apparel Industry?
The apparel industry is a huge industry that consistently offers a huge amount of clothing. Perhaps the toughest challenge facing the industry is the cost of cloth making and the cost of local and imported raw materials used to make the cloth. To reduce costs, it is important to optimize supply chain operations.
Export markets The market for producing garments are highly competitive, and competing in the market does wish to limit the direct and indirect costs associated with garment development.
Furthermore, the right solution is to optimize supply chain management, thereby truly reducing direct and indirect business costs. Also, this is the motivation behind the importance of supply chain management for the apparel industry.
Just like now, competition in the apparel industry in the future is really fierce. Proper apparel supply chain management is very important to gain an edge over your competitors.
Supply chain management (SCM) professionals can help us categorize our SCM needs in a cost-effective and accurate manner. They use machines that make operations highly accurate, so we never have to worry about the quality of our work either.
The areas that are handled under supply chain management include:
Machinery Operation
Human Resource
Raw Materials
Logistics 
Sales
Even outside of these domains, the scope of supply chain management is ubiquitous, reaching across all areas of the supply chain. The extent of supply chain management can be observed at every location in the garment production line. In a business, we may wish to supply raw or ready-made materials within one department to be supplied to the next.
Hence, proper arrangements should be made for a viable network to perform these operations in the clothing business. Tracking supply chain operations would be difficult without a dedicated network.
What are Rainbow Touches steps in handling an emergency situation?
Have you ever experienced delays or other issues with your orders due to your suppliers' inability to handle emergencies? When urgent problems arise, we immediately mobilize resources and professional teams to deal with them quickly with the shortest response time. Our supply chain management team has keen insight and problem solving skills, can quickly identify and take appropriate measures to ensure that the supply chain process is not interrupted, and timely corrective measures are taken.
Design issues
If there are problems with your design, you can urgently contact our sales team. Rainbow Touches team (including the sales team, designers, and production supervisors) will immediately hold a meeting to determine a solution and adjust the production process as soon as possible.
Material issues
When material problems occur, Rainbow Touches will promptly inform both the material supplier and you and propose a solution, such as using alternative materials. We strengthen supply chain management to ensure the timely supply of raw materials and accessories, avoiding production stagnation due to shortages or delays in supply.
Delivery issues
If the delivery date is delayed, Rainbow Touches will notify you promptly and adjust the production schedule as soon as possible to ensure timely delivery. If you have an urgent order, tell us your delivery dates and we will evaluate and reply with a solution within 24 hours. For example, we have made 1000 T-shirts for urgent order customers within 15 days.
Production line issues
Rainbow Touches has established an agile production system, which can respond to changes in customer needs faster, adjust production plans and processes in a timely manner, repair in time to ensure the stability of the production line, optimize the efficiency of the production line or increase the production line to increase production.
Staff allocation issues
In the event of staff problems, we arrange for the replacement of staff promptly and can allocate and train staff within a short period to improve production efficiency and quality.
Quality issues
If quality problems are found, production should be stopped immediately, and investigations and improvements conducted. We control the quality of raw materials, accessories, and production processes to ensure that every product meets quality standards and avoid returns or complaints due to quality issues.
Logistics issues
If logistics problems arise, Rainbow Touches will promptly contact the logistics company and coordinate a solution.
Equipment issues
When equipment malfunctions, it needs to be checked and repaired immediately to ensure that it runs normally. We have prepared emergency backup equipment, such as sewing machines and needles.
Safety issues
During the production process, safety regulations must be followed to ensure the safety of employees. At the same time, we strengthen employee safety education and training to ensure safety and protection during the production process.
Cost issues
We can reduce the cost of raw materials through effective supplier negotiations and inventory management, ensuring the timely, accurate, and quality supply of raw materials, and provide you with more advantageous quotations.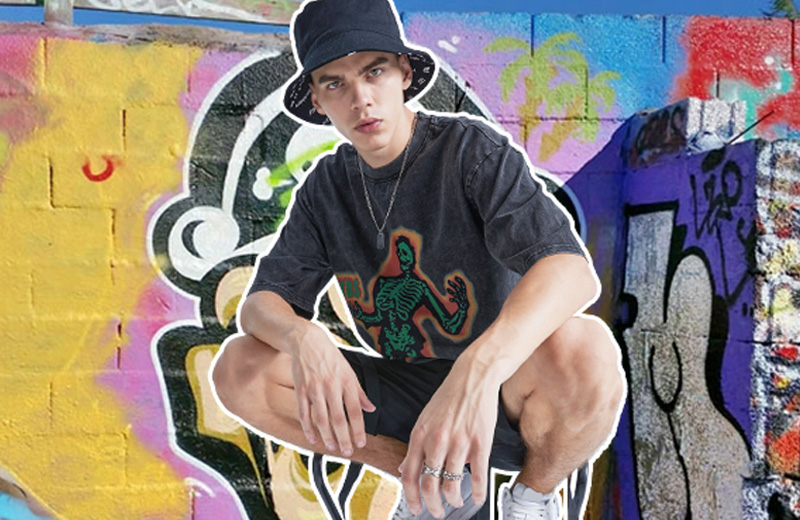 Customizing a sample is the best way to understand our product! We recommend you order a custom sample to experience our quality and fit. Custom samples allow you to feel the fabric, assess the cut and comfort, and make adjustments to perfectly match your needs. Don't hesitate, to collaborate with our team to create a custom sample! If you have any questions, please contact our customer service team. We look forward to establishing a long-term partnership with you!.
Rainbow Touches with over 15 year clothing manufacturing experiences, providing one-stop private label custom knitted and woven garments service.
Strearwear is not just clothes, it reflects a culture of individuality. Warm welcome purchasing manager, individual clothing brand owners & designers, and wholesaler, ects. Email us your specific inquiries.

Name:

Sina Lee
Tel:

0086-13423110605
0086-0769-81519190
Email:
WhatsApp:
Skype:
Address:

Floor 2, No. 6, Jiaoyu 2nd Road, Chigang, Humen Town, Dongguan, Guangdong, China