Client-Centric Service Plans
Custom Streetwear Solutions for Your Business
Industry Pain Points
To achieve brand quality, otherwise it will affect the brand image;

There are many suppliers, and the recovery cycle is unstable, which affects the capital chain and requires OA Trade;

MOQ can cooperate flexibly, maybe a certain brand line has a small order quantity or a trial order to test market;
Rainbow Touches Solution
The quality complaint rate is less than 3%
Rainbow Touches cooperates with many international well-known clothing brands, andthe quality complaint rate is less than 3%. The company regularly holds quality feedbackmeetings every month to improve factory production and solve problems for customers;
OA credit sales ease customer cash flow
We have established a good business relationship with our customers and will considellong-term development for our customers. Similarly, Rainbow Touches also has manysupply chains. We understand the importance of cash flow to the company, so weprovide customers with online OA credit sales orders and contract OA. credit sales:
Flexible MOQ
Able to undertake small orders and make trial orders for customers
Industry Pain Points
Many design categories, the manufacturers have high requirements for craftsmanship, fabrics, etc., and the styles are new, so they must keep up with us;

It should be fast to make samples. Don't delayed promotion and affect my plan;

Do not steal our designs without permission.
Rainbow Touches Solution
Complete and fast supply chain:
Rainbow Touches factory is located in Humen, Dongguan. Humen clothing is civilized all over theworld, attracting many domestic and foreign merchants to purchase and open factories in Humen. lthas been leading the trend of the clothing industry, with a complete and fast supply chain
Fast sample
Sample leading time:
Simple models such as T-shirts take 3-7 days
Complex models such as jackets is 7-15 days.
Even we can make annual plan with customers to save the cost of samples for customers
Sign a confidentiality agreement
To abide by the basic conduct of the industry, customers can draw up a non-disclosure agreement
Industry Pain Points
I have no design, send us your catalogue;

The factory MOQ is too high, I don't need much
Rainbow Touches Solution
Original design, multi-category catalog
Rainbow Touches has launched original designs and developed about 30new products every month according to the trends. There are onlinecatalogs and PDF catalogs for your reference.
Ready To Ship and flexible customization
If you don't need custom 200pcs, we can provide low MOQ ready to shipproducts and flexible custom service, blank items custom with your logoow MOQ 30 pieces per design, you can mix colors and codes.
Industry Pain Points
Can you send me free samples and catalogues for me to choose

To pay me advertising fees
Rainbow Touches Solution
Provide free samples
Provide free samples and send catalogs for you to choose
Multi-channel common development
No problem, it is our sincerity to provide free samples. We cancommunicate with each other thru online communication orvideo conference on specific matters such as advertising fees.and look forward to common development
Industry Pain Points
Other suppliers offer me a lower price than yours;

Dealing with multiple suppliers makes the procurement process cumbersome. I want to find a professional garment factory to help me solve the problem, and help me control the quality and delivery time

Do not contact my customers privately
Rainbow Touches Solution
Low prices may increase your investment losses
First of al, you can compare the quality, and we will plan VIP preferential plans for customers for long-term cooperation.lf you need to be ableto efficiently solve customer problems for you. You can read the following two points and try to choose us.
15 years of production experience, three quality inspections
Rainbow Touches has 15 years of clothing production experience and 9 years of export experience,3 inspection procedures:
1) First Inspection.
2) Middle Inspection.
3) Finallnspection.
Also, you can ask to make 100% lnspections, accept third-party inspection. There is order production tracking, reporting the production situationfor you in real time, no need to worry, efficient service.
Focus on the interests of customers
Adhere to basic industry ethics, you are our customer, and customer come first.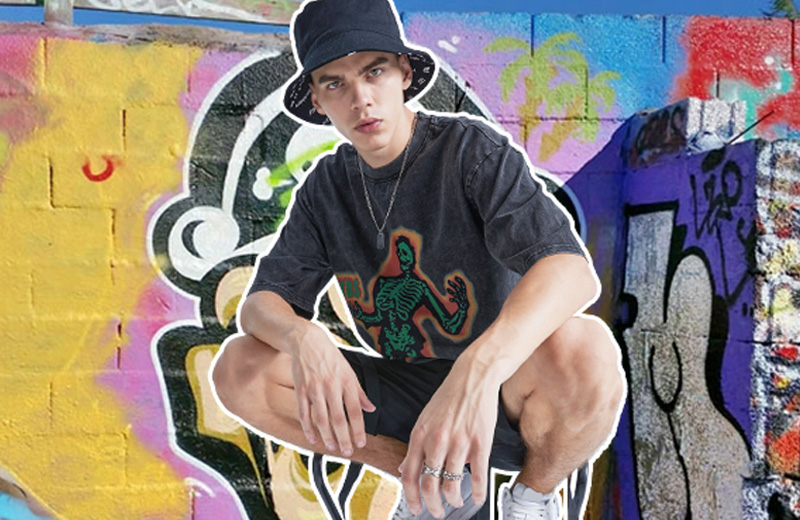 To get the best possible price and lead time estimate, please provide the number of designs and quantity per design, please provide the number of designs and the quantity for each design. If you have more detailed information, such as fabric, size and workmanship, you can send attachments with teckpack to get a quick quotation.
Rainbow Touches with over 15 year clothing manufacturing experiences, providing one-stop private label custom knitted and woven garments service.
Strearwear is not just clothes, it reflects a culture of individuality. Warm welcome purchasing manager, individual clothing brand owners & designers, and wholesaler, ects. Email us your specific inquiries.

Name:

Sina Lee
Tel:

0086-13423110605
0086-0769-81519190
Email:
WhatsApp:
Skype:
Address:

Floor 2, No. 6, Jiaoyu 2nd Road, Chigang, Humen Town, Dongguan, Guangdong, China