Why charge for samples?
The purpose of charging a sample fee is to ensure a smooth customization process, provide good-quality streetwear apparel, and avoid resource wastage. By doing so, we are better able to meet our customers' needs and deliver professional services in the custom clothing industry.
Ensuring Serious Customer Selection
Charging a sample fee helps filter out customers who genuinely intend to proceed with the customization of streetwear apparel. By paying the sample fee, customers demonstrate their genuine interest and demand for custom clothing, saving both parties time and effort.
Funds for Sample Production
The sample fee plays a crucial role in the customization process. It is utilized to cover the designer's time and labor costs, acquire suitable fabrics and materials, and produce and process the samples. This allows customers to personally experience and evaluate the quality and design of the samples, ensuring that the final custom-made garments meet their requirements and expectations.
Guaranteeing High-Quality Custom Apparel
The collection of a sample fee signifies our commitment to the quality of custom clothing. By investing funds and resources into sample production, we can strive for high-quality streetwear apparel throughout the customization process. Customers can assess the details, fabric quality, cutting, and design accuracy through the samples, enabling them to decide whether they are satisfied and wish to proceed with the customization.
Avoiding Resource Waste
Charging a sample fee helps reduce resource wastage. A significant amount of time, materials, and labor are involved in producing samples during the customization process. By collecting a sample fee, we ensure that these resources are utilized for customers who have genuine intentions and determination to have clothing customized, avoiding wastage on uncertain demands or customers who haven't thoroughly considered their choices.
Standard sample fee according to the current market:

T shirt &Tank Top
US$35-$50

Sweatshirt&Hoodie
US$60

Jacket&Coat
US$80-$100

Trouser
US$60-$70

Shorts
US$50

Tracksuit
US$80-$100
The sample fee includes the following items and services:
Design fee
Covers the cost of the designer creating design sketches, mock up, paper patterns, and sample drawings for the custom sample.
Fabric fee
Includes the cost of purchasing and using high-quality fabrics suitable for sample production. This ensures that the sample maintains consistency with the final custom streetwear apparel in terms of texture, comfort, and appearance
Processing fee
Covers the cost of cutting, sewing, and overall processing techniques for the sample. This includes assembly of components, sample adjustments, and quality inspections.
The listed items above are typically included in the sample fee. The exact sample fee and included items may vary depending on the specific circumstances of the apparel design. If certain items are not included in the sample fee, we will clearly specify that on the sample fee page and provide alternative options or details of additional fees if necessary. It is important for customers to have a clear understanding of the included items before paying the sample fee to avoid any misunderstandings or disputes in the future.
How to get free samples?
We understand your request for free samples and we appreciate your needs. However, providing free samples to every customer would impose significant financial pressure on our costs.Therefore.we need to limit the scope of free sample offerings. As a result, we have decided to apply our free sample policy only to the following customers:
VIP Customers
We will provide free samples to our VIP customers. VIP customers are important long-term partners who have consistently supported and contributed to our brand and products. Their VIP status will be determined based on factors such as our history of cooperation, order quantity, and frequency.
Prospective Customers and Brand Customers
We are also willing to provide free samples to prospective customers with great potential and customers who have their own brands. These customers hold significant value in terms of product feedback and cooperation opportunities, and we aim to establish long-term partnerships with them. We will evaluate their eligibility for the free sample policy based on factors such as their potential, market influence, and brand recognition.
For other customers, we will offer paid sample production services.
This will help us cover the costs of materials, production, and shipping, ensuring that we can continue to provide high-quality custom clothing and professional services.
We understand that you may feel disappointed with this decision, but please believe that it is made in consideration of all customers and the sustainable development of our factory. We will continue to strive to deliver excellent products and services to meet your customization needs and welcome your involvement in our customization process. If you have any questions or require further discussion, please feel free to
contact us .
We look forward to collaborating with you in creating unique and stylish custom streetwear. Thank you sincerely for your understanding and support.
Can sample fees be refunded?
Refund Policy for Sample Fees:
Sample Fee Deduction from Order Total
If the customer chooses to proceed with custom-made garments and reaches a minimum order quantity of 300 units for a single color and style, or as mutually agreed upon by both parties, the paid sample fees can be deducted from the total order amount. This policy aims to reward customers who decide to continue the collaboration and place bulk orders, while also serving as our response to their trust and support.
Sample fees can be refunded under the following circumstances
If the customer decides not to proceed with the customization after paying the sample fees and sample production has not yet started.If significant issues caused by our side arise during the sample production process, resulting in the inability to deliver on time or meet the customer's requirements.
Refund Process
If the customer meets the conditions for sample fee refund, we will follow the following process:The customer needs to submit a refund request to our customer service team, along with relevant order and payment information.We will verify the request and assess eligibility for a refund.Once the refund is approved, we will initiate the refund process according to the customer's chosen refund method. The refund timeline may vary depending on the selected refund method and the processing speed of financial institutions
Please note that sample fees cannot be refunded under the following circumstances:
The customer has confirmed and initiated sample production.The samples have been completed and meet the customer's requirements and expectations.
With this refund policy, we aim to convey our commitment to customer satisfaction and ensure a smooth customization process. The refund policy may be flexibly adjusted based on specific circumstances to balance customer needs and our business operations. If you have any questions or would like to further discuss the refund policy, please feel free to contact our customer service team. We are dedicated to assisting you.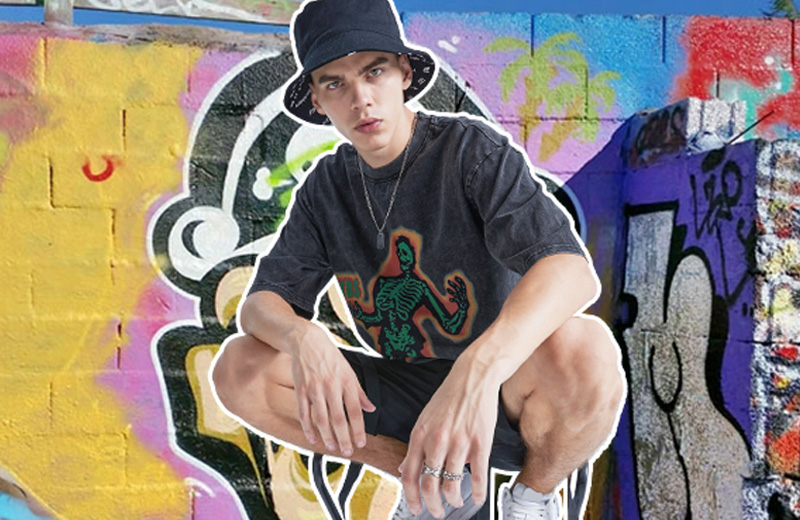 Customizing a sample is the best way to understand our product! We recommend you order a custom sample to experience our quality and fit. Custom samples allow you to feel the fabric, assess the cut and comfort, and make adjustments to perfectly match your needs. Don't hesitate, to collaborate with our team to create a custom sample! If you have any questions, please contact our customer service team. We look forward to establishing a long-term partnership with you!
Rainbow Touches with over 15 year clothing manufacturing experiences, providing one-stop private label custom knitted and woven garments service.
Strearwear is not just clothes, it reflects a culture of individuality. Warm welcome purchasing manager, individual clothing brand owners & designers, and wholesaler, ects. Email us your specific inquiries.

Name:

Sina Lee
Tel:

0086-13423110605
0086-0769-81519190
Email:
WhatsApp:
Skype:
Address:

Floor 2, No. 6, Jiaoyu 2nd Road, Chigang, Humen Town, Dongguan, Guangdong, China