Customizable Fashion for Your Brand
Private Label Streetwear
Private Label Streetwear Clothing Manufacturer
For all of you not sure about the technical details regarding your streetwear clothing line, a private label streetwear clothing manufacturer is the perfect solution.
Such a streetwear manufacturer will provide you with ready-made garments for you to Select from. It is up to you to decide where to print or embroider your logo or design, as well as the hang tags, while making modifications and customizations to the ready-made garments.
Private label begins with ready-made garments and ends with applying all the branding tasks like printing, embroidery, labelling, adding hangtags and more.Let's see how Rainbow Touches fits that bill.
Steps To Create Your Own Streetwear Brand With Private Label:
There are four steps involved in starting your own streetwear brand with private label:
Deciding you want to do private label for streetwear business.

Designing and developing your branding, logo and marketing offering (online e-commerce or wholesale retail, etc.)

Finding a supplier of street wear clothing manufacturing services with exceptional craftsmanship

Prices for your first purchase production work order that includes how many styles, color choices and minimum order quantity that you need produced to meet the manufacturers order requirements.
Find Us To Be Your Private Label Manufacturer
Private Label offers flexible design and production solutions tailored to your needs, ensuring the production of products that meet your requirements. We provide professional advice and support based on your choices and requests to ensure that the produced products have excellent quality, appearance, and brand image, helping you expand your business and market.
Original Design Modification
You can select a basic style from our original designs and make modifications, including changes tofabric,accessories, color, etc., to meet your brand image and market demands. Sample production can be carried out according to your modification requirements until the sample meets your expectations. Throughout this process, we can provide professional suggestions to help you achieve the best design sch
Add your brand logo or slogan
You can select from our existing designs, and then add your own brand logo and slogan to the product. We can help you integrate your logo and slogan into the design and produce samples that meet your requirements. We offer various production methods such as printing, embroidery, and heat transfer to meet your different needs. Throughout this process, we can provide professional suggestions to ensure the harmony and coordination of the integration of brand logo and slogan and product design.
Add your brand label
You can select from our existing designs and add your own brand label to the product. We can produce and add your brand label according to your requirements to ensure that the product meets your standards and requirements. We offer a variety of label materials and styles, such as leather, rubber, and fabric, to meet your different needs. Throughout this process, we can provide professional advice and suggestions to ensure that the label style, material, and position match the product design and brand image.
Logo Position
Print What You Think, Do Whatever You Want

Private Label Products
Private label clothing means that a manufacturer develops styles of blank products and lets customers purchase units and customize with their own branding. Unlike white label or grey market items, there is usually no name brand to associate with these items - they're just from Company X's collection! Armed with a good design or logo, you can customize private label products and make them look like your designs.
How to Cooperation With You
To learn the whole process of how to cooperate with us. The premise of cooperation is to learn about Rainbow Touches a  
factory strength
1

Communication and Requirement Confirmation

We will communicate with you to confirm your needs and ideas, including design requirements such as style, material, color, size, craft, design patterns, or logo for your private label clothing.
2

Sample Production and Quotation

After confirming your requirements, we will produce samples for your confirmation and inspection. If modifications or adjustments are needed, we will make necessary changes until you are satisfied. Based on your needs and requirements, we will provide corresponding private label clothing samples and quotations. You can Select different samples for confirmation and comparison.
3

Order Confirmation and Payment

Once you confirm the samples and quotation, we will generate a formal contract order, which clarifies both parties' rights and obligations, price, delivery date, etc., and confirm the details and payment methods with you.
4

Production and Private Label Packaging

After confirming the order and receiving payment, we will start producing your private label clothing. We will keep you informed of theproduction scheduleand ensure that you have a clear understanding of the production progress and delivery time. We can also provide packaging and private label services based on your requirements to create your unique brand image.
5

Inspection and Shipment

After product production is complete, we will conduct quality inspections and have you inspect the goods. We will determine the shipment method with you, including sea freight, air freight, express, etc. You can Select to arrange logistics or let us arrange logistics, and we will Select the most suitable logistics method based on the weight, volume, value of the goods, and your needs and budget. We will provide logistics tracking service, and you can inquire about the shipment status with the tracking number or link we provide.
6

Customer Feedback and After-sales Service

We value your feedback and satisfaction and will actively follow up and listen to your feedback and provide necessary after-sales services, support, and solutions to ensure your satisfaction.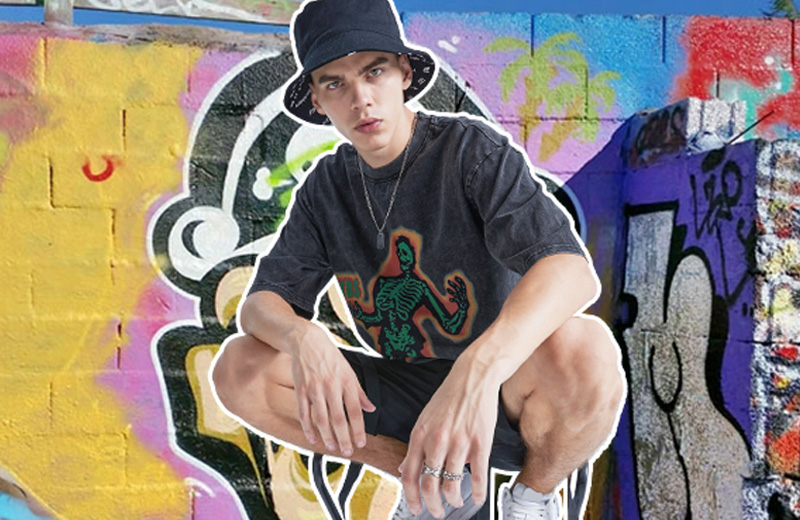 To get the best possible price and lead time estimate, please provide the number of designs and quantity per design, please provide the number of designs and the quantity for each design. If you have more detailed information, such as fabric, size and workmanship, you can send attachments with teckpack to get a quick quotation.
Rainbow Touches with over 15 year clothing manufacturing experiences, providing one-stop private label custom knitted and woven garments service.
Strearwear is not just clothes, it reflects a culture of individuality. Warm welcome purchasing manager, individual clothing brand owners & designers, and wholesaler, ects. Email us your specific inquiries.

Name:

Sina Lee
Tel:

0086-13423110605
0086-0769-81519190
Email:
WhatsApp:
Skype:
Address:

Floor 2, No. 6, Jiaoyu 2nd Road, Chigang, Humen Town, Dongguan, Guangdong, China